Jed is a once in a lifetime type of dog. He's outstanding in the field, amazing in all temperatures of water, a passionate retriever and a member of the family. Jed is extremely tolerant of all things 'young and annoying', children, pups, kittens, foals, lambs, etc... His a temperament is pure gold.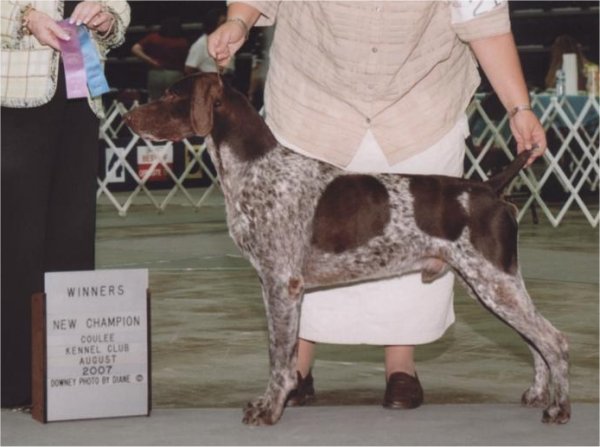 Jed when he earned his AKC Championship, after just 3 months in the show ring! A special thanks to his co-breeder Pam Richardson of Kaiser Kennel's for her hard work and exceptional care.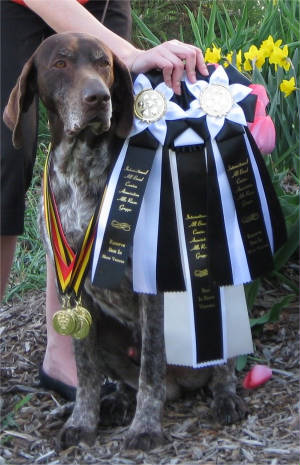 Jed when he earned his International Championship and want Best In Show - Veteran, and 2 Reserve Best In Show Veteran titles! A special thanks to my good friend and fellow MN GSP breeder Lacy Bauer of A-La-Round Kennels for her hard work that weekend. We had a great time!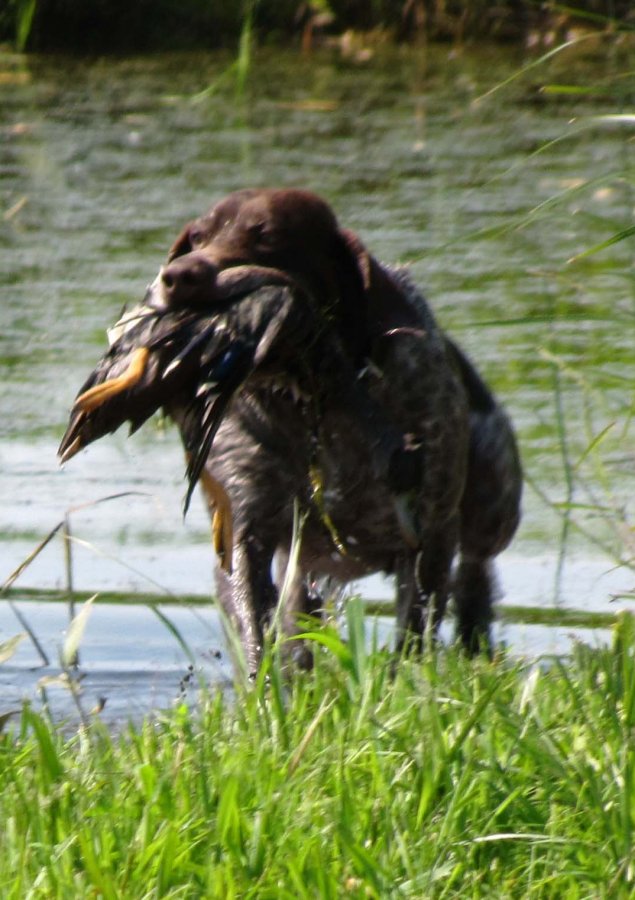 Jed as he earned his NRD title (first attempt) in July 2009.
Only bad part for Jed was that he could only do 'fetch' one duck.